GlobeCast has announced it will collaborate with satellite operator Arabsat to offer new solutions for broadcasters who want to distribute programming across North Africa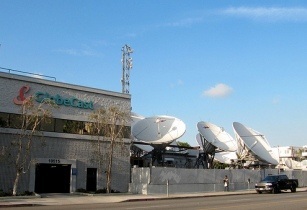 GlobeCast alongside Arabsat will offer broadcasters the opportunity to provide coverage across North Africa. (Image source: waltarrrrr)
The new partnership will include GlobeCast's teleport facilities, playout services, network, and knowledge of the broadcast market.
The services, which will be carried on Arabsat's BADR satellite at 26 degrees east, aim to provide quality channels for viewers in the North African region.
"Broadcasters have been hungering for a new opportunity to get coverage of the North African region," said Samir Tizaoui, senior account manager MENA at GlobeCast.
"Thanks to our long-standing relationship with Arabsat, we are able to provide this opportunity to help broadcasters reach new audiences in an effective and cost-efficient way."
The channels can be tuned with the following parameters: position Badr 26°E, 12303 MHz polar H SR: 27.5 Fec 3/4, GlobeCast said.
The new service will include Algerian channels, with five channels already launched on this new platform – Echourouk TV, Al Atlas TV, Dzair TV, Imed TV and Ennahar TV.