According to new research from Dataxis, the total number of TV households in South Africa will grow 10 per cent from end-2015 to end-2018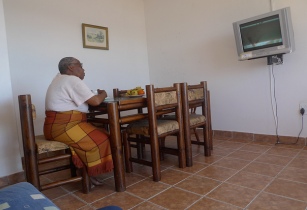 TV households relying on FTA terrestrial TV services will fall from the current 48.2 per cent to 34.5 per cent by 2018. (Image source: K. Kendall/Flickr)
By the end of 2018, the number of TV households in the country is expected to be almost 13.3mn. However, during the same period, the percentage of TV households relying on free-to-air (FTA) terrestrial television services will fall from 48.2 per cent to 34.5 per cent as pay-DTH continues to grow and new pay services using DTT and IPTV come on stream.
The Dataxis report, called Pay TV/FTA broadcasting in South Africa, said that approximately 43 per cent of TV households will need FTA digital receivers by end-2016, which is equivalent to 5.4mn units. This will come about if the country manages to turn off analogue television services by then.
At present, South Africa has two terrestrial FTA stations, SABC and e.tv. However, the Independent Communications Authority of South Africa (ICASA) had recently held public hearings regarding four applications for FTA TV broadcast licences from Rubicon Investments, Hola Media (backed by Liquid Telecom), Change Network, and Infinity Media which controls the African News Network (ANN7).
ICASA has already confirmed a pay-DTT license has been issued to Siyaya TV, with conditional licenses awarded to Close TV, Mindset TV and Kagiso TV.