Top cryptocurrency exchange LBank held a blockchain event for its premium users in Nigeria on 19 March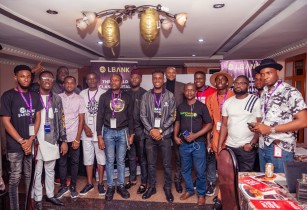 The aim is to facilitate the rapid growth of crypto adoption. (Image source: LBank)
A selected number of LBank expert traders, VIPs and Blockchain enthusiasts were present at the exclusive hangout to familiarise more with the leading exchange. Inaugurated by LBank CEO, Allen Wei, who pointed out that Nigerians are setting the pedestal of the widespread crypto adoption we are witnessing today in Africa.
"We are thrilled to embark on this journey with Nigeria that will see us spread out to other regions of Africa in no time," Wei commented. "It is only the beginning of what is yet to come as we will continue to put our tentacles in Africa through major campaigns in several African cities, meet-ups, and partnerships."
The event which was held in Port Harcourt was an avenue for LBank to encourage Nigerian traders and pioneers of the exchange to continue trading on the platform as well as give them a sense of recognition.
The get-together with these traders with the highest trading volume on the exchange was a delightful array of enlightenment about the brand, entertainment, chats/feedbacks from the platform users and a live speech from the CEO, Allen Wei.
"It is our mission to facilitate the rapid growth of crypto adoption. LBank is an enterprising ecosystem that will continue its intent on the globalisation of cryptocurrency. As a leading digital asset platform, we want to set the pace. We see these events in Nigeria and other parts of Africa benefitting all parties," Allen Wei reiterated.