Flat6Labs, MENA's leading seed investor, has announced the launch of a new US$95mn seed fund to nurture the growth and development of early-stage tech startups on the African continent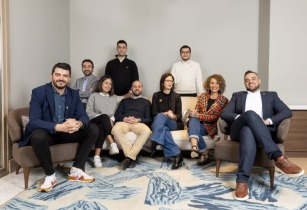 Flat6Labs will be extending its reach into several new territories including Nigeria, Ghana, Kenya, Morocco, and Senegal, amongst others. (Image source: Flat6Labs)
Flat6Labs has a proven track record in carefully vetting out and investing in promising startups in North Africa since it was founded 12 years ago, with more than US$16mn invested in startups, and more than US$191mn raised in follow-on funding while creating more than 2,500 direct jobs and 80,000 indirect jobs through its first two funds in Egypt and Tunisia.
Headquartered in Egypt, the Africa Seed Fund (ASF) will focus on three main investment territories in Africa: North Africa, West Africa, and East Africa. Flat6Labs will be extending its reach into several new territories including Nigeria, Ghana, Kenya, Morocco, and Senegal, amongst others. The ASF will be led by Ramez El-Serafy and Dina el-Shenoufy as General Partners for the fund. The fund will invest in more than 160 early-stage startups over the next five years that operate in the technology sector in Africa, with a focus on impactful sectors that accelerate digital inclusion through the use of information technologies and industries which contribute to addressing social and environmental challenges, such as HealthTech, FinTech, EdTech, GreenTech, AgriTech, ClimateTech, and other sectors.
The significant influx of capital from the ASF has the potential to create more than 14,000 jobs, provide support to more than 1,200 founders with 20% female participation, and generate revenue of more than US$700mn.
Ramez El-Serafy, general partner for ASF, stated, "We are extremely excited about the launch of the Africa Seed Fund. Africa is one of the most exciting regions to invest in tech and innovation, with huge untapped potential and unique business opportunities. We will leverage our experience and knowledge to guide the startup founders to create truly scalable, investment-ready, Africa-based companies."