Mastercard has formed a partnership with egabi FSI, an IT banking solutions company, to expand access to new embedded finance and digital lending products across Eastern Europe, Middle East and Africa for financial institutions and non-traditional partners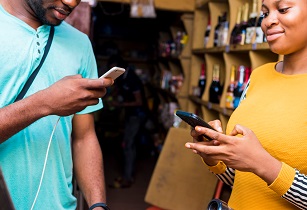 Mastercard's Digital First products will be offered to issuers looking to enter the digital lending space. (Image source: Adobe Stock)
Embedded finance allows consumers to access financial services even if they are not on traditional financial platforms. By leveraging egabi's digital-lending capabilities and assets, the company can provide an end-to-end lending proposition to financial institutions and fintech companies.
Additionally, Mastercard's Digital First products will be offered to issuers looking to enter the digital lending space. The collaboration between the two companies will make it easier for organisations to enter the digital lending space, offering affordable payment plans for consumers and microfinance solutions for SMEs.
"Our collaboration with egabi is another great example of Mastercard's role as a trusted technology partner that enables customers to tap into the potential of digital lending products and expand access to more markets. Through our multi-rail capabilities, we can solve pain points for multiple customer segments, and enable partners to quickly go to market with the ability to effectively scale," said Gaurang Shah, Mastercard's executive vice president, Product and Engineering, Eastern Europe, Middle East and Africa.
With Mastercard's capabilities, organisations can obtain market readiness within weeks, while benefiting from quick launch activations, engagement efforts, and flexibility as part of a less complex subscription-based approach that facilitates cost-efficient pricing.
"We are pleased to partner with Mastercard to digitise the lending space and introduce new innovative products that serve growing segments such as BNPL, microfinance and SME. The partnership with Mastercard reflects the trust of global financial institutions in egabi FSI as a fintech technology enabler and the quality of egabi's products. We believe that this partnership will open doors for wider market coverage and together with Mastercard will be able to redefine the digital lending industry in the region," said Ahmed Sameh, CEO of egabi FSI.