Old Mutual and T-Systems in South Africa have agreed to an IT infrastructure management deal valued at US$330mn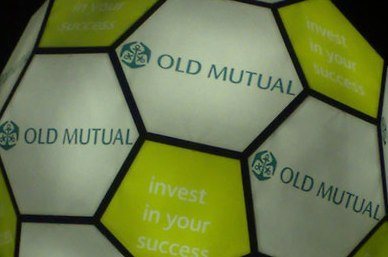 Old Mutual and T-Systems in South Africa have agreed to an IT infrastructure management deal valued at US$330mn
The deal extends the existing relationship between the two partners until 2019. The new agreement represents an industry leading outsourcing approach and is one of the largest IT infrastructure deals of this nature in the insurance industry in South Africa.
Referred to as Equinox, the deal puts a strong focus on innovation. It will help set up processes to reduce Old Mutual's operating costs over the seven year period and provide the organisation with a platform for innovation that supports its Long-Term Savings (LTS) strategy. The mutually beneficial partnership will ensure Old Mutual's IT infrastructure services are delivered in a collaborative and cost-effective way.
The new deal replaces T-Systems' existing ROSA contract with Old Mutual, originally signed in 2008. The scope of the new agreement includes the delivery of IT support services to Old Mutual and Mutual & Federal. This will include a global service help desk, mainframe, storage and end-user computing services.
Future support into other emerging markets such as Africa, Colombia and Mexico will be considered in the future in order to align with Old Mutual's business strategy. This deal consolidates T-Systems' position as Old Mutual's trusted IT Infrastructure partner in the emerging markets.
"This partnership will accelerate Old Mutual's ability to deliver on its commitment to improving customer service, and increasing IT operational efficiency," said Richard Boynett, Chief Information Officer for Old Mutual Long-Term Savings IT.
Mardia van der Walt-Korsten, MD of T-Systems in South Africa, said, "Equinox has standard service and delivery elements, as with any other outsourcing agreement – what makes the contract market leading is the cooperative manner in which challenges and opportunities will be faced together by both parties. This shared mutually beneficial approach cements the partnership between T-Systems and Old Mutual in the long term."