At least 25 underprivileged students are set to benefit this year from the training at SAP Africa's new laboratory at the CIDA ICT Academy in Johannesburg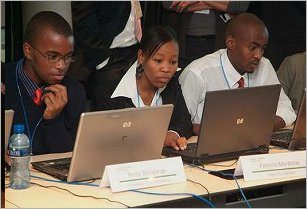 At least 25 South African students are set to benefit from the SAP training this year. (Image source: CEDA)
The South African students are to be trained in SAP BusinessOne software solutions for small and medium enterprises, which make up almost 80 per cent of SAP's customer base.
"As a company, we are committed to supporting education and entrepreneurship and I hope that what you learn with SAP, you will find ways to give back to society," SAP Mobile Division head Sanjay Poonen told students.
The company revealed that it has invested ZAR 500,000 (US$58,500) towards the construction of the new laboratory at the non-profit tertiary institution.
The enterprise application software leader has also offered financial contribution to selected students, which can used towards rent, utilities and infrastructure, as well as text books, tuition, exam fees and student lunches.
Poonen added, "Cloud and mobility are the innovation vectors of the future. By delivering solutions that combine innovation in analytics, applications, cloud, mobile and database technology, we believe we are creating a better-run world.
"But to make that happen we need to make sure that young people today have the right skills to meet the demands of the future," he added. 
CIDA acting chief executive officer Jurgen Koegel remarked, "CIDA is proud of the partnership with SAP and the amazing outputs produced by the ICT academy.
"This is demonstrated by the high proportion of disadvantaged graduates from the academy who will now be contributors of relevant ICT skills in the economy."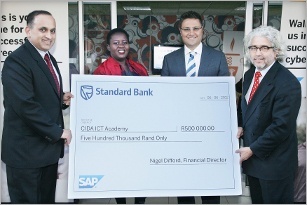 As a founding member of the academy, SAP has been collaborating with the institution since its inception to support underprivileged students, providing young entrepreneurs with the skills required to compete in the global ICT business arena.
The company has invested more than ZAR 8 million ($947,000) in the institution during the past nine years.