Vertiv, a global provider of critical digital infrastructure and continuity solutions, has announced a distribution agreement with TechAccess, a leading information technology company based in South Africa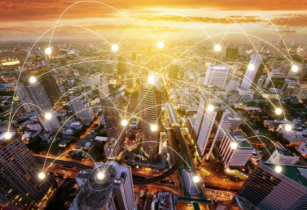 This agreement allows TechAccess to distribute Vertiv's integrated rack solutions portfolio designed for the enterprise sector and to support critical infrastructure systems. (Image source: Adobe Stock)
This agreement allows TechAccess to distribute Vertiv's integrated rack solutions portfolio designed for the enterprise sector and to support critical infrastructure systems.
While Africa's digital transformation is exploding, Vertiv continues to expand its footprint in the region. The distribution agreement supports Vertiv's growth strategy for the African market: to combine the company's comprehensive product portfolio and TechAccess' long-standing experience in providing solutions and products for various sectors. The TechAccess portfolio will be complemented with Vertiv's edge data center solutions including uninterruptible power supply systems (UPS), racks, rack power distribution units (rPDUs), keyboard/video/mouse (KVM) switches, integrated cabinets and rows, infrastructure monitoring, and services.
Pierre Havenga, managing director, Vertiv Africa, commented, "This distribution partnership with TechAccess improves digital infrastructure access for customers, and strengthens the market position for Vertiv and TechAccess in the Sub-Saharan African market. This partnership allows us to drive our market-leading portfolio, with its robust power and IT infrastructure solutions for white space and edge applications.
"TechAccess also has a considerable customer base that includes key clients from the finance, telco, insurance, mining, and colocation sectors. This, together with its renowned reputation in the market for exceptional capabilities around whitespace fit out to support critical infrastructure systems and edge solutions, makes the partnership ideal for Vertiv," continued Havenga.
Glenn Holmes, CEO at TechAccess, stated, "We are thrilled to enter into this partnership with Vertiv, that will not only boost our infrastructure portfolio but will also provide customers in Sub-Saharan Africa with cutting-edge data centre solutions and expertise to support them in their digital transformation journey."
According to the data centres in Africa Focus Report, revenue from the African data centre market, meanwhile, is expected to expand at a compound annual growth rate of 12% from 2019 to 2025, to reach US$3bn. Increasing demand for cloud-based services and modular data centre solutions from organisations, particularly small and medium-sized enterprises and government agencies, will underpin the market, with more than 70% of African organisations estimated to shift to the cloud by 2025.
Wojtek Piorko, Southeast Africa regional director, Vertiv, added, "In order to support growth in the region, it is important to make our solutions available to wider markets and to share our competencies with strong business partners in the field of critical infrastructure for data centers and edge applications. We have a broad and diverse solutions and services offering that addresses customer demands in this arena. Vertiv's IT channel portfolio is a key focus area for the African region as we have historically been known for our work in larger business projects. Vertiv's integrated rack portfolio has an extensive value proposition for the typical edge data centre, and TechAccess is well-positioned to support this market."