As digitisation accelerates across Africa, the demand for liveness detection and online identity authentication services has become critical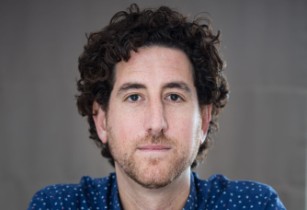 Gur Geva, founder and CEO of iiDENTIFii. (Image source: iiDENTIFii)
The act of identifying ourselves is under rapid transformation, especially when it comes to using biometrics to access financial and governmental services. If executed correctly, this offers an opportunity for greater inclusivity than ever before.
Gur Geva, founder and CEO of iiDENTIFii, commented, "Face biometrics offers a ground-breaking solution to identity verification (IDV) on the continent in that it is secure and simple to use. Yet this solution will only truly work if the algorithm that underpins face biometrics is trained on the full scope of African faces and can be executed at scale."
Historically, proof of identity was only available to those who could fulfil a rigid set of criteria. One of the main barriers to a person opening a bank account, for example, would be the inability for them to prove their identity without any formal identity document or proof of formal address. According to the World Bank, 57% of Africans still do not have any kind of bank account, including mobile money accounts. This translates to about 360 million adults in the region and approximately 17% of the total global unbanked population without access to formal financial services, a recent study by BPC and Fincog found.
Remote face authentication is a crucial step in bridging the digital divide in Africa.
Geva explained, "The digitally excluded are missing out on access to social and financial inclusion. Those who do not have access to newer technologies are disadvantaged in healthcare, education and financial support. The mere ability to confirm one's identity digitally is a key that opens the doors to essential financial and civic services without the risk of impersonation or fraud."
A focus on verifying a living person, in other words establishing 'liveness', ensures that correctly mapping and verifying a diverse range of faces is possible. Geva remarked, "With our technology, we are able to establish 3D passive and 4D biometric liveness. Our 4D Liveness is resilient to deepfake and replay attacks. It comprises different colour lights that reflect in a certain sequence off the user's face which helps determine true biometric liveness."
Inclusivity in technology extends beyond diversity. It also raises the issue of accessibility. "We have created a technology platform that can be used by very low-end through to very high-end smartphones," commented Geva, "Users can also access the platform via a mobile Software Development Kit (SDK), as well as web-based/browser SDK – which allows them to just click on a link to authenticate themselves, as opposed to downloading a large SDK onto their phones."
With a simple, fast and secure approach that takes the full scope of African faces into account, biometrics becomes a compelling catalyst for financial and social inclusion. Geva concluded, "We believe that, with the right technology, all Africans can claim their identity and use it to their safety and benefit."