Satellite service provider SatADSL has launched new services aimed at supporting businesses across Africa at AfricaCom 2013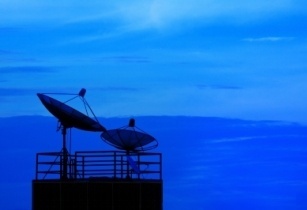 SatADSL has unveiled its new satellite-based services at AfricaCom 2013. (Image source: khunaspix)
SatADSL unveiled Internet access and Voice-over Internet Protocol (VoIP) services at the event, which is being held between 12-14 November at Cape Town International Convention Centre in South Africa.
The networking solutions will be rolled out across sub-Saharan Africa to support the company's current network of 1,000 terminals across Africa, aiming to provide low-cost networking solutions to businesses, the company said.
The services, which are backed by the ARTES 3-4 Satcom Application co-funded by the European Space Agency (ESA), are primarily aimed at corporate offices, bank agencies and mining sites, SatADSL said.
According to the Belgium-based company, the new services are expected to provide reliable and accessible communications and internet connectivity.
"Companies in sub-Saharan Africa are often confronted to limited coverage and reliability of terrestrial telecommunications means," said Fulvo Sansone, SatADSL chief technology officer (CTO).
"Especially outside of urban and coastal areas where the population is less dense, telecommunication links may not be as reliable as needed by professional users," Sansone added.