Symposium will explore technological advances in the area of communications technologies and enablers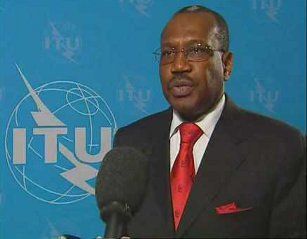 Symposium will explore technological advances in the area of communications technologies and enablers
From e-health and e-government to sustainable solutions, next-generation wireless standardiwsation and deployment and more, the ITU Telecom World 2011 Technical Symposium will take an in-depth look at the cutting-edge technological developments which are defining and influencing the future of networks and services.
Future trends
Organized through a Technical Co-sponsorship with the IEEE Communications Society (ComSoc), the programme focuses on the hot topics and future trends shaping tomorrow's information and communication (ICT) industry, featuring unique, fresh insights direct from R&D organizations. Designed for engineers and technical specialists, the event prides itself on being free of marketing hype.
Discussions will focus around 12 themes: Security Issues in Future Networks; Green Solutions for Sustainable Growth; Innovations in Broadband; Improving Healthcare through eHealth Services; New Concepts for Future Networks; Efficiency Challenges of eGovernment; LTE Deployment Challenges; Broadband Networks for Rural Service Delivery; Small Cells in Future Wireless Networks; Standardisation in Practice; Cognitive Management of Spectrum; and Dependability of Emerging Economies on ICTs.