Mediatech Africa offers perspective on professional Broadcast, Film and Production Industry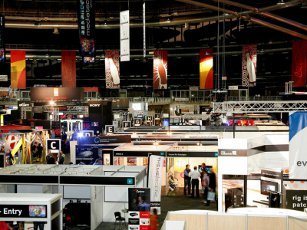 Mediatech Africa offers perspective on professional Broadcast, Film and Production Industry - Image credit to mondodr.com
Page 1 of 3
A strongly supported segment of Mediatech Africa, the continent's largest technology trade fair is Broadcast, Film and Production where developments and advances include the migration to Digital Terrestrial Television (DTT), and the technology paradigm of both the production and broadcast of 3D television.
South Africa's top suppliers of equipment and services allied to this segment are exhibiting at Mediatech Africa, which takes place from 20 -22 July at the Coca-Cola dome in Northriding where the latest in technology and equipment will be on display without the inherent cost of visiting overseas exhibitions.
Biggest challenge
Steve Alves of Concillium Technologies comments: "We believe that 2011 will be one of the most challenging years yet. Both from a technology and revenue generating perspective the relentless pressure to deliver services over multiple digital platforms via communication networks that are ever evolving require broadcasters to become skilled in the reliable receipt and delivery of content across a variety of networks".
"The internet will start playing a big role in broadcast and film distribution" says Inala's Colin Wainer. There will be an abundance of 'new' IPTV broadcasters providing content which will be distributed in multi-viewing formats so that their content can be viewed anywhere, any place at any time".
Africa must keep up
Greg Pokroy, Coastal Division Manager for Jaycor International, feels that new projects and sustainable business after the 2010 World Cup will be key in 2011. "South Africa was given a great opportunity to showcase our broadcast and production capabilities" he says "and we must capitalise on this securing new business for 2011. South Africa must keep up to date with technological advances allowing the country to be a prime venue and a world class broadcaster".
Since the recent decision to embrace DVB-T2 for DTT was announced, broadcast suppliers are gearing up to face the technological challenges this new format will pose.
The success of the DTT implementation is not going to rely so much on technology says Wainer, as DVB-T2 has been successfully deployed in many European countries, from which we can all learn, however content has always been 'King' and without the right content for that specific African market, this may be detrimental to the success and sustainability of the broadcaster and in turn the successful implementation of DTT".
Quentin Barkhuizen of Telemedia  adds: "The only technological challenge that this will create is of course the requirement to digitally interface a local channel for a specific local area particularly when the DTT multiplex is perhaps already fed with eight channels from a satellite TV distribution system".