CMC Networks, a global Tier 1 service provider, and Connectbase, the industry cloud for connectivity, have partnered to deliver automated connectivity quoting in 60+ countries across Africa and the Middle East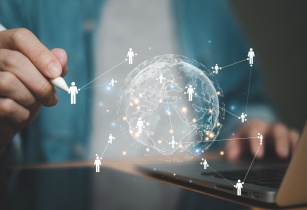 The Connected World platform enables CMC Networks to expand its quoting capabilities across a global footprint. (Image source: Adobe Stock)
CMC Networks' pricing data and network footprint will be available on Connectbase's Configure Price Quote (CPQ) platform, The Connected World
The platform enables service providers across the globe to access CMC Networks' up-to-date pricing and network availability across Africa and the Middle East on-demand.
CMC Networks has onboarded its services catalogue into the Connectbase platform, enabling greater supplier integration, through automating service feasibility, quoting and ordering. The Connected World platform transforms network buying and selling using location intelligence powering automated applications, helping to connect buyers and sellers seamlessly and efficiently. It serves approximately 300 providers globally, profiling more than 2.6 billion locations across more than 150 countries. Connectbase curates location and network intelligence from multiple sources, providing an in-depth, accurate viewpoint of any location to help customers effectively buy and sell connectivity.
"Our partnership with Connectbase enables more organisations to rapidly access the pricing information they need and connect across Africa and the Middle East. The partnership will benefit the entire ICT ecosystem and simplify and streamline how organisations connect in some of the most dynamic and high-growth markets in the world. We are continuing to find new ways to support the growth of Africa's digital economies," said Marisa Trisolino, CEO at CMC Networks. "At the same time, CMC Networks is expanding its existing quoting automation capabilities with the support of Connectbase's Connected World platform."
CMC Networks has the largest pan-African network, servicing 51 out of 54 countries in Africa and 12 countries in the Middle East with standardised and market competitive pricing, plus regional hubs in key interconnect locations across Europe, the Americas and Asia Pacific. Connectbase customers in the US and around the world benefit from up-to-date, data-driven insights into key regions that, prior to this partnership, were not broadly covered on the platform.
"We are excited to welcome CMC Networks to The Connected World platform and enable more organisations to connect across Africa and the Middle East with a simple and seamless model. The addition of CMC Networks' extensive footprint in unique geographies gives our users new access to local markets with accurate pricing and automated quoting," said Ben Edmond, founder and CEO of Connectbase. "It is great to expand the reach of our platform in the MEA region with one of the largest network providers on the continent. From anywhere in the world, organisations can develop quotes and win more business connecting sites in Africa and the Middle East".
The Connected World platform enables CMC Networks to expand its quoting capabilities across a global footprint. Buyers have visibility into CMC Networks' services, and these services will be recommended based on the platform's location intelligence and automated processes. This increased visibility opens new global opportunities for increased sales and greater revenues, enabling CMC Networks to maintain its large footprint and leading market share.