Mobile network operator Safaricom has sighed a US$175,000 deal with the Kenyan State Law Office to introduce an online tool, which would allow business owners to register their companies using a mobile phone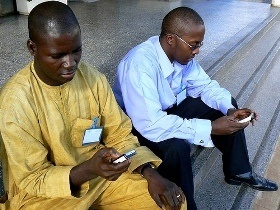 With this tool, business owners will be able to do name searches and pay for attendant fees using their mobile handsets. (Image source: kiwanja/Flickr)
With this tool, individuals will be able to do name searches on businesses and pay for attendant fees using their mobile handsets, saving time and travelling expenses to Nairobi.
Solicitor-General Njee Muturi noted, "It is terrible for someone to travel several kilometres to Nairobi, just to pay US$1.16 to register a business."
In a recent World Bank article, it was reported that it takes an average of 10 procedures and 32 days to register a business in Kenya.
Kenya has been ranked 126 among countries with ease of doing business around the world.
Volumes of new firms seeking registrations over the last few months have increased fivefold, with requests for business names totalling 300 per day.
Safaricom's online tool for virtual payments is expected to ease such bottlenecks and reduce the cost of doing business in the country.
According to law officials, this tool will also help improve efficiency and enhance Kenya's competitiveness within the East African Community (EAC).
Kenya's Attorney General Professor Githu Muigai said, "We are reinventing the way we deliver services. We want to do away with the long queues in offices."
Msapa Mwajefwa, a handset dealer in Taita Taveta, said, "This technology will save us lost time and expenses, which we have incurred in the past when it comes to registering new business.
Mwangi Mumero