Telecom operator Orange has signed a deal with solar energy product firm Greenlight Planet to sell product bundle that includes a mobile handset and a solar lamp in Kenya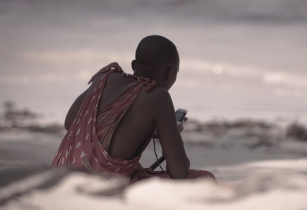 The growth of telecoms in Kenya has been slow, mainly due to strict government regulations. (Image source: Simone D/Flickr)
According to Orange, the targeted beneficiaries will include the population based in areas that have inadequate electricity supply. This will assist Kenyans who want to charge and use their mobile phones without a source of power, the company stated.
Vincent Lobry, CEO of Orange, said, "As mobile phones are fast becoming a necessity for most Kenyan households, access to reliable means of energy is imperative for communication, mobile banking and maintaining business interests."
The solar lamps used in conjunction with a mobile phone will cost US$42.7. Stand-alone solar devices that are not bundled with Orange mobile devices will be sold for US$31.7.
Anish Thakkar, CEO of Greenlight Planet, added, "Access to adequate, clean lighting is now as fundamental as access to water and other essential amenities. Close to 1.5bn people lack access to grid-based lighting, forcing people to walk several kilometres to purchase fuels for cooking and light and also charge their mobile phones for a fee. It is therefore an exciting event launching this partnership with Orange in Kenya."
About 73 per cent of Kenyans live within one kilometre distance of a power transformer, yet only 18 per cent are connected to the grid. At its most basic level, Africa's energy poverty means there is often no electricity to power lights to study or to work at night, noted Lobry.