AnsuR has joined the Inmarsat application and solution provider (ASP) Programme, a move in which AnsuR will gain access to Inmarsat's global L-band satellite connectivity network, ELERA and worldwide reach to scale its solutions into new sectors and geographies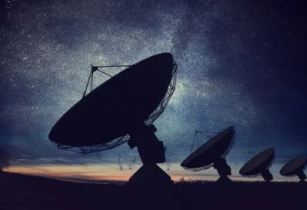 The partnership is expected to accelerate Inmarsat's software solutions to scale globally. (Image source: Adobe Stock)
An award-winning software company whose innovative solutions have solved the operational challenges of sending high-precision visual information via bandwidth-constrained connectivity, AnsuR's tools support mission-critical or time-sensitive decision making. These include drone delivery, critical infrastructure inspection and inspection at height for a variety of government, enterprise and commercial operations.
Speaking about this, Mike Carter, president, enterprise at Inmarsat, said, "Inmarsat is pleased to welcome AnsuR to our ASP programme and to be working with them to support their ambitious growth plans. Innovative solution providers like AnsuR are using leading-edge technology to help industries respond to some of the biggest global challenges."
Paul Gudonis, chief strategy officer, AnsuR, commented, "Alongside Inmarsat's BGAN M2M service, we provide data communication tools for real-world situations where visual data is needed, ensuring full-precision photo and video content is communicated using considerably less bandwidth than traditional methods. By facilitating remote inspections in hazardous environments, we can not only help keep people safe, but also deliver substantial sustainability value too.
The Inmarsat ASP Programme is open to new entrants, disruptors and established brands of any size who have developed an innovative digital product or service but may need additional support to exploit the benefits of satellite-enabled IoT solutions.