Mohammed Al Delaimi, executive director – strategy & corporate planning at Es'hailSat explains how the company navigates the ever-changing Satellite industry in the Middle East and Africa over the coming years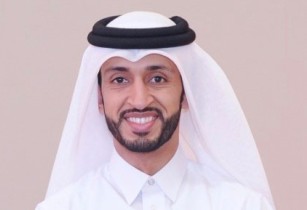 Mohammed Al Delaimi, executive director – strategy & corporate planning at Es'hailSat. (Image source: Es'hailSat)
1. What are your plans for the MENA region over the coming year?
We believe that for a region such as Middle East and North Africa, while the demand for data services over satellite is expected to increase, broadcasting services for HD and SD channels will also continue to see robust demand in the foreseeable future. For the past few years we have been growing our operations from our 50,000 sqm teleport located in Doha and are constantly working on adding services such as VSAT, playout, hosting and data centre capabilities along with a wide swath of managed services across platforms. We will continue to support Qatari and Middle East and Africa customers with the satellite services they need to expand globally and our announcements over the next few months will be reflective of this vision.
2. How diverse is your customer base? Which areas are your main focus?
Es'hailSat is enabling satellite services for our customers and stakeholders using our fleet of two satellites Es'hail-1 and Es'hail-2 co-located at 25.5 and 26 East in combination with our state-of-the-art teleport located strategically in Doha. We cater to some of the largest broadcasters in the region including beIN, Al Jazeera, Qatar TV and many others. On the data side, be it cellular backhaul or VSAT networking or even consumer broadband, we have the capabilities to support companies such as Ooredoo and others who are looking to provide these services across MENA and other parts of the globe. We also support the State of Qatar with services for their needs including both fixed and mobile services.
3. How do your satellite services support terrestrial broadband coverage? Will this continue?
Over the last few years we have increased the number of VSAT platforms supported as managed services. We have also strengthened the connectivity at our teleport in the form of diverse fiber connectivity in order to ensure smooth and uninterrupted operations. The primary objective is to provide critical communications infrastructure, wherever and whenever required. Some of our best practices include end-to-end service delivery with high levels of availability. These are further augmented by secure and reliable connectivity for fixed ground networks for cellular backhaul, VSAT networks and mobility applications across land mobile, maritime and aviation sectors.
4. What recent notable news gathering services have you been involved in?
For the various mega-events such as FIFA World Cup which are broadcast live across the globe, we at Es'hailSat have enhanced our Satellite news gathering services capabilities. This includes modern DSNG equipment, robust contribution networks and the ability to deliver these feeds to any part of the world. These capabilities, along with our satellites, will provide the backbone required by News Broadcasters and Television Channels to carry these events across the region and beyond.
5. How is satellite technology changing? Are you constantly researching and assessing new technologies?
Satellite technology has evolved from a B2B wholesale infrastructure model to a vertically integrated managed service to businesses, governments, and individual customers. MENA has tremendous potential for adopting new satellite technology given the unique challenges faced by the region. While fiber continues to reach the shores of various countries in Africa, getting the same connectivity inland and overcoming the challenges on-the-ground is a different story altogether. We are evaluating new satellites in GEO for future applications such as Mobility, IoT and others. At the same time, we are also open to partner with Non-Geostationary constellations in order to achieve a winning proposition for all parties concerned.