Inmarsat, one of the global leaders in mobile satellite communications, has announced a distribution partnership with Libyan telecoms operator, Rawafed Libya for Telecommunications and Technology (RLTT)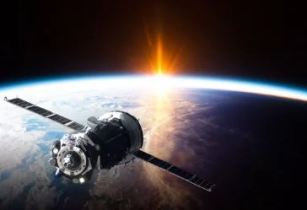 RLTT will use Inmarsat's ELERA enabled satellite services – IsatData Pro and BGAN – to provide real-time infrastructure monitoring and telematics for oil and gas installations. (Image source: Adobe Stock)
RLTT's specialist "Digital Oilfields" business unit will use Inmarsat's IsatData Pro (IDP) and BGAN to provide secure, satellite-based data services to oil and gas companies operating in Libya. Digital Oilfields provides always-on remote telematic and CCTV monitoring of vital infrastructure including wellheads at oil and gas drilling sites as well as production sites across the country.
The services are delivered through Inmarsat's ELERA L-band connectivity network and benefit from ultra-reliable 99.9% availability, security and small-form, robust terminals.
"Inmarsat's experience in providing IoT-over-satellite connectivity for industry means that it understands the types of products and services we want to offer to the oil and gas sector in Libya," said Taha Ellafi, chairman at RLTT.
The RLTT Digital Oilfields unit plans to expand its satellite-based offering to Libya's oil and gas companies with the addition of pipeline monitoring, plus vehicle telemetry, tracking, and fleet management.
Ellafi added, "Operators across the country are digitalising their operations to increase efficiency and output and improve on-site safety and security for staff. Our new partnership with Inmarsat puts RLTT in an excellent position to take full advantage of this growth opportunity. Working with Inmarsat, we can provide remote security monitoring to drilling and production facilities across the country – including inaccessible locations beyond the reach of terrestrial fixed and mobile networks."
"More and more oil and gas companies are benefitting from the operational and safety improvements IoT provides," said Mike Carter, president of Inmarsat Enterprise. "As the industry automates its infrastructure and its processes to enable remote monitoring and asset management, it reduces the need to travel to remote, potentially hazardous places. This results in benefits in terms of efficiencies, sustainability and safety."