OneWeb, a Low Earth Orbit (LEO) satellite communications company, and iSAT Africa LTD, an integrated communications services provider, have signed a distribution partnership agreement to bring high-speed, low-latency broadband connectivity across Africa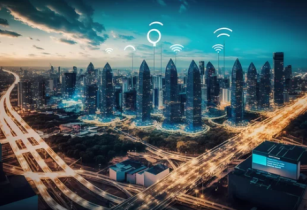 New Distribution partnership agreement for high-speed, low-latency connectivity across Africa. (Image source: Adobe Stock)
The partnership brings together the innovative satellite technology of OneWeb and the extensive experience of iSAT Africa in rural connectivity, fixed and mobile satellite services, enterprise, and broadcasting solutions in Africa.
As a result, iSAT Africa will drive a shared objective of connecting the unconnected and serving the underserved communities of Africa, which in turn will help iSAT Africa grow the regional economy, improve access to education and health care, and give people and communities across the continent more power by providing reliable, high-speed broadband connection.
As a leading and trusted internet services provider, iSAT Africa will work closely with OneWeb to deliver reliable, high-speed, low latency broadband connectivity throughout Central, Western, and Eastern Africa markets in the near future.
iSAT Africa will offer a variety of integrated communication solutions for enterprise connectivity, remote access, and rural connectivity, tailored to fit the needs of businesses and communities in Africa.
With OneWeb having recently completed its global constellation, under this DPA OneWeb will continue to facilitate global connectivity, reaching areas that had previously been underserved and too remote for reliable connectivity. iSAT Africa joins the network of global OneWeb partners looking to offer connectivity to all.
Rakesh Kukreja, CEO and managing director of iSAT Africa, said, "We are thrilled to partner with OneWeb to bring reliable and high-speed broadband connections to underserved areas in Africa. This partnership is a big step towards closing the digital divide and giving people and businesses all over Africa more power. With OneWeb's cutting-edge LEO satellite technology and iSAT Africa's expertise in integrated communications services, we are well-equipped to offer innovative solutions that meet the specific needs of our customers in Africa and beyond."
iSAT Africa and OneWeb also attended the CabSat 2023 conference, which was held in Dubai from 16-18 May 2023.