Oberthur Technologies has chosen its electronic top-up solution to dematerialise the distribution of its prepaid Pay TV renewal of subscriptions in Africa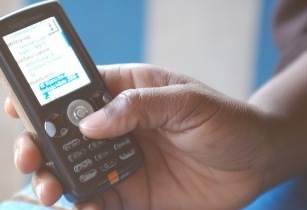 Oberthur Technologies has been selected by Canal+Overseas to provide an electronic top-up solution in Africa. The new service will also manage e-voucher purchasing and delivery via text messaging. (Image source: whiteafrican)
The electronic top-up facility aims to allow international subsidiary of Canal+ Group, Canal+Overseas, to dematerialise and automate the reselling method of subscriptions which have already been paid for.
The provider of security, identification solutions and services will provide Canal and retailers abroad a facility to top-up subscribers' Pay TV accounts quickly and easily using a mobile phone, Oberthur Technologies said.
The new service will also manage e-voucher purchasing and delivery via text messaging, the company revealed.
Jacques du Puy, Canal+Overseas president, said, "By migrating to electronic top-up provided by Oberthur Technologies, Canal+Overseas can offer its customers a faster, seamless and dramatically more convenient experience.
"All people will need to do is give their subscriber's ID, phone number and payment to the merchant in order for their account to be topped up instantly."
The service will be administered from one of Oberthur Technologies' secure data centres situated in Tewkesbury, United Kingdom.