The United Bank for Africa (UBA) Ghana has called on the Ghanaian government to enforce policies to regulate electronic banking in the country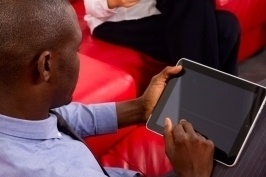 The United Bank of Africa in Ghana has asked the government to implement policies that lead to an increase in electronic banking. (Image source: FreeDigitalPhotos.net)
According to a report in The Chronicle, the head of product sales at UBA Ghana, Abu Yahaya, has said that there should be policies in place that would lead to an increase in the use of electronic products such as payment of pension benefits on cards and mobile phones.
Speaking on the topic of 'branchless banking', Yahaya urged the government to create an "enabling environment" to attract businesses with the capacity and financial resources to establish reliable infrastructure that could facilitate and drive electronic transactions.
According to the report, Yahaya also requested the government to grant tax incentives for the importing of equipment to be used for branchless banking rollout and operations.
UBA managing director, Oliver Alawuba, said the financial institution viewed branchless banking as "the future of banking in Ghana". Banks should embrace this as the way forward to add value to customer service he remarked.