Fintech company KamaPay launched a payment solution for Africa in Cameroon, Ivory Coast, and Togo earlier this year, with the aim to change the way individuals and businesses make cross-border payments in Africa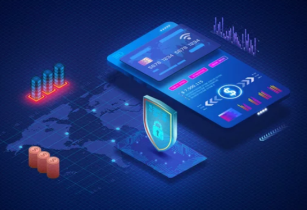 KamaPay's solutions make it faster, easier, and more convenient to send and receive money, pay bills, and conduct business, locally and internationally. (Image source: Adobe Stock)
KamaPay's solutions make it faster, easier, and more convenient to send and receive money, pay bills, and conduct business, locally and internationally. The company will be participating in the highly anticipated GITEX Africa 2023, taking place from 31 May - 2 June 2023 at Bab Jdid, Boulevard Al Yarmouk, Marrakech.
GITEX Africa 2023 brings together industry leaders, researchers, and technology enthusiasts from around the globe. By taking part in this prestigious event, KamaPay seeks to further solidify its position and forge valuable partnerships with key stakeholders within the global technology community.
"We are thrilled to be launching KamaPay in Africa," said Elie Zoghaib, chief operating officer of KamaPay. "Our goal is to provide a payment solution that meets the needs of businesses and individuals across the continent, from the bustling cities to the remote villages. With KamaPay, we aim to make payments as easy as sending a text message."
The company's platform offers four payment solutions. Firstly, the KamaPortal is an online payment processing platform that enables businesses to accept customer payments using debit and credit cards. At the same time, KamaWallet is a mobile wallet that allows individuals to make payments directly from their e-wallets for goods and services, and businesses to collect and send payments online via Mobile Money to more than 25 countries in Africa. KamaLink is a platform that allows sellers to accept online payments without a payment gateway or merchant account, and KamaCash is an electronic voucher system that enables clients to easily generate, design, and issue digital coupons or e-vouchers.
KamaPay's platform offers a simple and intuitive user interface, with features such as digital wallets, payment gateway, bill payments, recurring payments, payment links, POS, loyalty programme, and many more.
The company aims to provide its customers value-add based offerings, which cater to scalable business models. It also provides high-value features such as Mobile Money coverage in more than 25 countries in Africa, quick integration, fast disbursements to sellers, 24/7 customer support, secure payments through local and international bank cards, Mobile Money and e-wallets as well as customised and detailed reporting and analytics.
With an extensive experience of over 20 years in the African market and a team of highly skilled professionals, KamaPay is in a great position to revolutionise the way people make payments in Africa. The company is experiencing rapid growth and plans to launch operations in 15 African countries by June 2023 and further expand to 30 countries by the end of the year.