MainOne reinforces its commitment to the growth of internet in Africa by successfully hosting the 12th edition of the African Peering and Interconnection Forum (AfPIF) in Accra, Ghana last week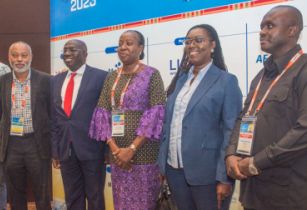 MainOne hosts AfPIF 2023, driving West Africa's digital transformation. (Image source: MainOne)
The event, co-hosted by the Internet Society (ISOC) and the African IXP Association (AFIX), drew an impressive gathering of global and local industry leaders, regulators and stakeholders advancing Africa's digital landscape and strengthening connectivity across the continent.
Emmanuel Kwarteng, Ghana's country manager, MainOne, an Equinix Company, emphasised the significance of AfPIF 2023 in fostering collaborations across Africa's digital ecosystem. "In an era of rapid technological advancement, the Internet and content have emerged as two major pillars of modern society, transcending geographical boundaries and revolutionising the way we do business, communicate, learn, and interact with the world around us," stated Kwarteng. "We cannot overemphasise the critical role that peering plays in enhancing the reach, reliability, and efficiency of this new digital lifestyle. By collaborating with the Internet Society on the shared vision of an inclusive and interconnected internet society for the continent, we believe that the transformative partnerships formed here will drive value for a more connected Africa."
MainOne's role as the host of AfPIF 2023 and its active commitment in fostering interconnections align with its broader mission of driving digital transformation across West Africa. This commitment was further solidified as the Ghana Internet Exchange (GIX) and MainOne, an Equinix Company Ghana firmed up their partnership with an announcement of the extension of the GIX network to the MDXi Appolonia Data Center at the event. MainOne continues to lead with investments in infrastructural development and new Data Center builds across the West African region and is set to launch a new data center in Cote d'Ivoire before the end of this year.