Co-located with Securex West Africa, Smart Cities West Africa will arrive at The Landmark Centre in Lagos, Nigeria, from 9 - 11 May 2023 to help connect smart technology solutions with urban planners and organisations looking to build their sustainable efficiencies and develop the urban landscape in West Africa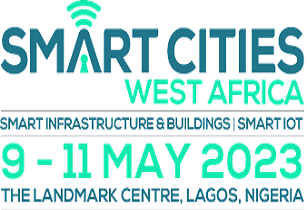 Smart Cities West Africa is expected to attract more than 3,000 visitors and over 150 brands. (Image source: Afrocet Montgomery)
Originally launched in 2022, Smart Cities West Africa took advantage of the rapid expansion of the sector globally and tapped into a nerve of new technology and solutions that align very closely with the security and safety sectors that Securex West Africa serves.
The event focuses on cutting edge and smart technologies that allow urban areas to develop and thrive as more of the continent's daily lives go online. Manufacturers and service providers from the regional and international market will come together over the three days of the exhibition to demonstrate their innovative technology.
Together, they will provide visitors with insight, understanding and the tools that are required to integrate smart technologies into their companies and buildings.
Running alongside Smart Cities West Africa and Securex West Africa will be the other co-located events, Firexpo and Facilities Management which all combine to provide a formidable launchpad for companies looking to start or grow their company footprint in the region.
Smart Cities West Africa is expected to attract more than 3,000 visitors and over 150 brands from across the industry with numerous countries represented. Taking place alongside the exhibition will be a number of high-level conference sessions that will focus on the sectors that are most pertinent to smart cities planning and business integration. These will include technical classes, presentations and interactive panel discussions hosted by industry leading minds from across the region as well as international names.
For more information visit: www.securexwestafrica.com/smartcities
Or contact:
Tsitsi Musumhi
Marketing executive
+44 (0) 207 886 3032
This email address is being protected from spambots. You need JavaScript enabled to view it.