With the landing of the Equiano submarine cable in June of 2022 in Namibia, the Paratus Group has established a partnership with Infinera, a pioneer of advanced optical networking solutions, in order to provide better services in the coming months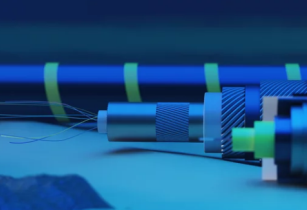 The volume of data and information being shared worldwide has grown significantly in recent years, and the Equiano cable will strengthen, improve communication. (Image source: Adobe Stock)
Schalk Erasmus, CEO of the Paratus Group, stressed, "It is imperative to select top technology partners, as is the case in the partnership with Infinera, both for the modernisation of the submarine network infrastructure, and for the quality of network provided by the Group to its customers and surrounding communities.
"Paratus have worked with Infinera for a number of years on other projects, and this partnership allows Paratus to provide connectivity that is 20 times faster in capacity, modern and flexible to ensure economies of scale, and offers efficiency in the services that the Paratus Group provides throughout its seven operating countries."
Infinera is a top global provider of optical transmission equipment, with innovative infrastructure solutions that enable carriers, cloud providers and other institutions to scale network bandwidth, accelerate service innovation and automate network operations. With the expansion of the compact modular GX platform, Infinera's system has a wavelength of 800 Gbps capacity, enabling the Paratus Group's fibre optic network to perform better in both upload and download speeds.
"Infinera is pleased with the deep partnership we have enjoyed with Paratus," said Robert Maher, Infinera's chief technology officer based in San Jose, USA. "Our highly vertically integrated industry-leading ICE6 technology provides Paratus with the industry's highest capacity solution enabling Paratus to continue to offer best-in-class services to their customers."
The connection to the Equiano cable is critical to meet the current and future connectivity requirements of Namibia and international connectivity, including its landlocked neighbours such as Botswana and Zambia.
The volume of data and information being shared worldwide has grown significantly in recent years, and the Equiano cable will strengthen and improve communications primarily from Namibia.
According to the economic impact assessment report commissioned by Google, the cable will not only provide 20 times more capacity than is currently available in Namibia, but will also create greater communications diversity and economic opportunities in the region. The agreement gives operators access to the cable's capacity, which ensures better connectivity stability in the country, but also lower latency and speed in global data transmission.