Paratus South Africa announces that construction of its latest multi-million-rand teleport in Doornkloof, Pretoria, has begun and is due for completion in August 2023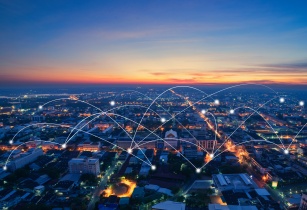 Paratus is now a major telco infrastructure player with an impressive footprint in Africa. (Image source: Adobe Stock)
The new teleport marks another significant milestone in the company's investment in its own infrastructure that will deliver reliable and quality satellite connectivity to South African businesses and consumers, even when power outages occur. Paratus South Africa – part of the pan-African Paratus Group – will be building the group's largest teleport and strengthening its diverse offering of cutting-edge satellite communications services.
Managing director of Paratus South Africa, Kallie Carlsen, explained, "This project is important to our country as well as our group. Built to conform to international standards, it will be the group's largest satellite infrastructure project to date and is capable of hosting other providers' and customers' equipment, such as antennas and satellite hubs. The development of the teleport aligns closely with the group's overall vision to transform Africa through exceptional infrastructure and service.
"As specialist leaders in satellite communications in South Africa and the rest of the continent, our investment in the new teleport comes at a critical time because not only will we be able to ensure the highest quality connectivity, but we will also be able to provide even more services to customers who require a reliable connectivity solution, including during load shedding."
Satellite is the key primary infrastructure and connectivity for many businesses in South Africa that rely on crucial transactional data to remain on.
Over the past 20 years, Paratus has been committed to building Africa's quality network. From a start-up 20 years ago, Paratus is now a major telco infrastructure player with an impressive footprint in Africa. Owning its own infrastructure, building expert teams in seven southern African countries, and serving customers across the countries' divides with a seamless quality network service have been the cornerstones of the group's success. Paratus also has points of presence (PoPs) in the USA, UK and Europe and provides VSAT services in more than 35 African countries; and Paratus has already built five of its own Data Centre facilities in three African countries. Paratus is also the appointed partner to land the Equiano subsea cable in Namibia (which offers the quickest link to Europe) and built the Cable Landing Station in Swakopmund which is managed end-to-end by Paratus
The CEO of Paratus Group, Schalk Erasmus, added, "This teleport is a major investment for the group; it makes our offering in the region unequalled and confirms our strength for providing high quality and seamless connectivity."