The sixth Global Satellite and Space Show will take place from 16-18 November 2022 at Antalya Interntional Airport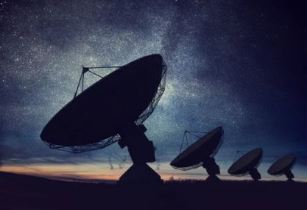 The participants will be able to demonstrate technological prowess, and promote products and services to industry leaders, decision makers and buyers from around the world. (Image source: Adobe Stock)
The show aims to create and highlight new business opportunities, networking scope, while addressing the space and satellite technologies with its schedule.
The event is an ideal platform to meet prospective business partners and form alliances with counterparts from the industry. Global Satellite and Space Show is a showcase of the leading technology for satellite, space, telecommunications, mobility and air mobility.
The participants will be able to demonstrate technological prowess, and promote products and services to industry leaders, decision makers and buyers from around the world.
The sixth Global Satellite and SpaceShow will bring together end users from multiple market verticals – including O&G, government and defence, aviation, transport and logistics, telco and mobility – who are looking for solutions to enable connectivity of the future.
Some of the exhibitor profile include satellite manufacturers; satellite launch services; satellite operators; equipment manufacturers; ground segment players; service providers; vendors and distributors; mechanical and tooling providers and many others.