The Uganda Broadcasting Corporation (UBC) has contracted US-based firm Signet to distribute digital signal of television across the country as the deadline of switching from analogue to digital broadcasting draws closer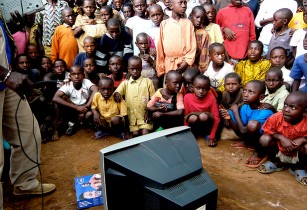 Digital broadcasting is a standard for digital television that has been adopted in many countries around the world. (Image source: Kigali /Flickr)
A deadline of June 2015 was set by the International Telecommunications Union (ITU) for African countries to migrate from analogue to digital.
Rose Namayanja, minister of information of Uganda, said, "We expect equitable and non-discriminatory service delivery to all content providers. Signet is coming at a time when the public is yearning for information on various aspects, and I expect that this information will be disseminated very professionally."
Godfrey Mutabazi, executive director of the Uganda Communications Commission, noted that the project needed more support from government.
"We will have a lot of problems if the government does not put in a lot of money," added Mutabazi.
The digitalisation process would require all households with analogue television to purchase set-top boxes in order to avail digital broadcasting.