Boniswa Corporate solutions won two awards at Sentech Africa Tech Week awards; The Africa Tech: Technology Company of The Year Award, an award that celebrates companies that have created and delivered an innovative tech product or service - as well as the runner up for The Africa Tech CEO Award which was received by its CEO Lynette Magasa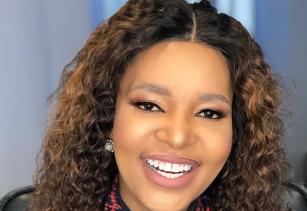 Lynette Magasa, CEO at Boniswa Corporate Solutions. (Image source: Boniswa Corporate Solutions)
"We are truly honoured to have received these awards and this recognition among some of the tech industry's greatest players. The African continent has really established for itself, a robust tech environment that is unique to the rest of the global world, and such awards encourage role-players, upcoming and established, to recognise the strides we have made," commented Magasa.
Marking its fifth ceremony, the Africa Tech Week Awards focus on educating African countries on the challenges and opportunities to be gained by their drafting appropriate plans and policies to turn them into the digital and technological revolution. The Africa Tech Week Awards will also recognise and reward companies on the continent that have demonstrated excellence in the area of innovative product development.
Boniswa Corporate Solutions has worked in more than 5,000 cellular sites in South Africa, bringing the network to the community. Magasa, in her leadership, has made outstanding contributions to the South African economy by being an active player in bridging the digital divide. Among her many accolades, she has participated in the United Nations dialogue under the World Trade Organisation (WTO) and addressed the global challenges that SMEs are facing with B20 Germany as a co-Chair and of SME cross-thematic group. She is also a member of B20 India 2023 Saudi under the Digitalisation Task Force and previously participated in B20 Saudi Arabia, B20 Italy, B20 Argentina and B20 Japan.
"I would like to extend my gratitude to Topco Media for the major role that they play towards marketing small and medium enterprises. They have certainly made our brand visible in the business world. My sincere appreciation for the incredible support we have received from our stakeholders and industry colleagues, which is the foundation of our success. This recognition is not just another merit in our collection, it is an encouragement to our committed to ensure that we not only excel in our endeavours as a business, but also ensure that the Boniswa Corporate Solutions brand is held high. Together we can make a difference, through passion and collaboration," Magasa concluded.