Cross Switch Ghana LTD, and Cross Switch International S.A.R.L. have announced that Cross Switch Ghana LTD has obtained approval from the Bank of Ghana to operate as an Enhanced Payment Service Provider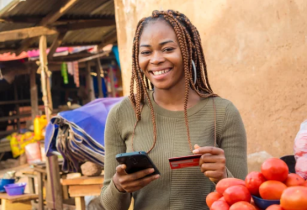 Cross Switch Ghana is set to leverage its payments and technology infrastructure to digitise merchant payments, collections and disbursements for ecommerce. (Image source: Adobe Stock)
As an EPSP, Cross Switch Ghana is set to leverage its payments and technology infrastructure to digitise merchant payments, collections and disbursements for ecommerce, remittances as well as for financial inclusion.
The payments space in Ghana has been growing since the Bank of Ghana introduced the Payment Systems and Services Act (2019) and the National Payment Systems Strategic Plan (2019-2024) to create an enabling regulatory environment which fosters efficient payments, improves financial inclusion and enhances financial innovations. Concurrently, there has been strong growth in mobile money as well as other payments mechanisms. Merchants are increasingly looking for innovative, robust and scalable services such as those provided by Cross Switch Ghana and our services will enable our merchants and partners to connect and reach out to a wider customer base with state-of-the-art services.
Saqib Nazir, CEO of Cross Switch Ghana, said, "Cross Switch Ghana, as part of the Cross Switch Group of Companies, is excited about this next step of our journey as an EPSP. We look forward to tapping into the Group's knowledge base and expertise to provide innovative solutions to the challenges that emerging markets face. We expect to contribute significantly to the digital payments ecosystem in Africa and thus contribute to Africa's development."
Cross Switch International S.A.R.L. , led by Tim Davis, is a pan-African focused fintech with extensive knowledge and experience managing payment systems across emerging markets. It has developed a state-of-the-art payments platform (CS+) which is being deployed both within Africa and across other markets. Cross Switch has acquired and established a number of African technology and payments businesses. Its technology supports all payment methods utilised across the African continent. Enabling local and international merchants to send and receive monies within local markets, across Africa and into and out of Africa. Cross Switch has established and invested in companies in Benin, Egypt, Ghana, Kenya, Morocco, Nigeria and South Africa.
Cross Switch's CEO, Tim Davis, remarked, "We have witnessed the evolution of Cross Switch Ghana from a local fintech company to a licensed Enhanced PSP. Sharing a common set of values and a common mission to democratise technology and drive social impact across Africa. With their exceptional team and proven ability to provide relevant value-added services, we believe the company will excel in the fast-moving fintech space."