Nigeria is at an inflection point where it needs to adopt enabling technologies at scale to support high growth in the telecommunications and digital sectors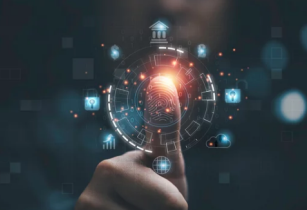 Using the right technology as a catalyst, these sectors can support financial inclusion and widespread economic growth. (Image source: Adobe Stock)
Using the right technology as a catalyst, these sectors can support financial inclusion and widespread economic growth.
Gur Geva, founder and CEO of iiDENTIFii, a world-leading biometric authentication platform, stated, "Biometric technology is a crucial consideration in Nigeria's ongoing digital expansion. If financial institutions, telecommunications companies and the public sector adopt enterprise-grade biometric authentication, they can provide services to Nigerian consumers safely, efficiently and at scale."
iiDENTIFii is in the process of rolling out its offering in more than 20 countries across Africa following increased demand from both new and existing clients who require a trusted identity verification (IDV) partner in various jurisdictions.
Biometric authentication technology is changing how we identify ourselves with our mobile devices. Using leading technologies, companies such as iiDENTIFii ensure that banks, insurers, telecommunications companies and government institutions are certain that the person on the other end of the screen is identifiable, verifiable and human.
"As the only IDV company in Africa that provides enterprise-grade level services, we understand the far-reaching benefit of biometrics in protecting the assets of companies and consumers and fighting financial crime. We believe the requirement for digitised biometric authentication in Africa is immense. The region is a sleeping giant when it comes to accessing traditional bank accounts, digital banking, and affordable financial services," added Geva.
Recent figures from the Nigerian Communications Commission (NCC) state that the number of active mobile subscriptions in the country has reached about 222,571 million in December 2022 and teledensity of 116.60%. This level of digital adoption needs to be met with intentional digital security measures. Adding to this, Nigeria's recent greylisting provides an opportunity to interrogate cyber security in the region and how biometric authentication can deter financial crime.
This technology also plays a powerful role in digital and financial inclusion. Historically, biometric identification has been for the privileged few – the technologically advanced with access to hi-tech, leading-edge equipment – providing access to services that are typically not for the digitally excluded. However, remote digital biometric authentication has a crucial role in bridging the digital divide.
"The digitally excluded are missing out on access. Without access, the keys to both social and financial inclusion are unreachable. Those who do not have access to newer technologies are disadvantaged in healthcare, education and financial support. These areas have a significant negative impact on an individual's overall quality of life. For this reason, we actively consider unserved and underserved communities in our solutions," concluded Geva.