USTDA and DBSA (Development Bank of Southern Africa) have entered into a Memorandum of Understanding to enhance collaboration on accelerating large-scale infrastructure development across Africa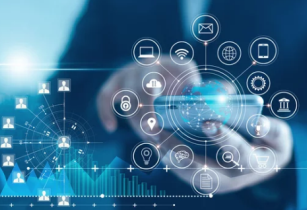 The MOU outlines specific sub-sectors for cooperation on clean energy, digital, transportation, and healthcare infrastructure. (Image source: Adobe Stock)
This partnership will leverage USTDA's project preparation expertise and DBSA's resources and strategic connections to ensure project bankability. The MOU outlines specific sub-sectors for cooperation on clean energy, digital, transportation, and healthcare infrastructure.
For thirty years, the U.S. Trade and Development Agency (USTDA) has been at the forefront of infrastructure development across Africa. USTDA is leveraging this experience to help shape the future of infrastructure across the continent, working in equal partnership with Africa's public and private sectors and U.S. industry.
Africa50's Alliance for Green Infrastructure Africa Fund: USTDA will dedicate resources toward joint project development with the Alliance for Green Infrastructure Africa Fund, which was recently launched by Africa50, the project preparation arm of the African Development Bank. This coordination of resources will accelerate Africa's just and equitable transition to net-zero emissions through project preparation, development, and financing for green infrastructure in Africa.
Digital infrastructure
Malawi Fixed Wireless and Fiber Access Network Expansion: USTDA awarded a feasibility study grant to Converged Technology Networks Limited, a Malawian internet service provider, to support the expansion of fixed wireless and fiber access networks across the country. This project will provide digital access for more than 800,000 people in underserved communities.
Africa Urban Internet Connectivity Expansion: A USTDA study for Poa Internet, a Nairobi-based internet service provider, will support the delivery of affordable fixed wireless internet access to one million African households in low-income urban communities across the continent.