Liquid Dataport, a business of Liquid Intelligent Technologies (Liquid) and Viasat, a global communications company, have announced the signing of a Memorandum of Understanding (MOU) to engage in business-to-business (B2B) and business-to-consumer (B2C) service opportunities across West Africa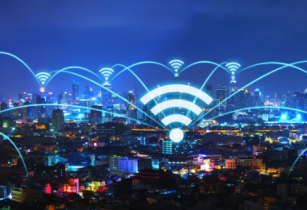 Liquid Dataport will offer Viasat's connectivity services working through local partners. (Image source: Adobe Stock)
Liquid and Viasat intend to focus on the potential commercialisation and distribution of satellite broadband to reduce internet connectivity costs and improve data connections across the region. Under the terms of the MOU, Liquid Dataport will offer Viasat's connectivity services working through local partners.
As a part of Viasat's expansion into Africa, the company's next-generation ViaSat-3 satellite constellation is expected to deliver connectivity services to Europe, The Middle East, and Africa (EMEA).
"Liquid Dataport is delighted to announce our collaboration with Viasat, and we believe there will be immense opportunities for the increased adoption of satellite connectivity in the African market as Viasat continues to expand its presence across the continent," commented Scott Mumford, Liquid Dataport chief commercial officer.
"The MOU we have signed with Viasat will increase the data connectivity options that businesses and consumers in West Africa can have at their disposal. The reduced costs for connectivity is good news for our enterprise customers businesses", added Hardy Pemhiwa the Liquid president and group CEO.
"Viasat's ability to deliver affordable and high-quality connectivity where it is needed most, even in the hardest-to-reach regions, continues to expand as we launch our next-generation ViaSat-3 global satellite constellation. We're thrilled to work with Liquid Dataport to help reduce Africa's digital gap and create new opportunities through digital inclusion," said Peter Langkilde, general manager of EMEA at Viasat.