Omantel, the leading provider of integrated telecommunication services in the Sultanate of Oman, has sealed a partnership deal with Wingu Group's Djibouti Data Centre to expand into the African market and further boost its standing as a leading regional wholesale hub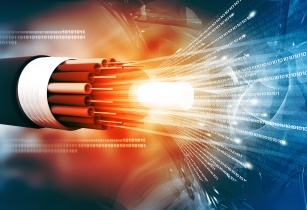 Wingu Group's Djibouti Data Center was the first and only carrier neutral data centre facility in East Africa with access to all major international fiber optic systems connecting Europe, the Middle East, and Asia Pacific regions with Africa. (Image source: Adobe Stock)
Wingu Group's Djibouti Data Centre was the first and only carrier neutral data centre facility in East Africa with access to all major international fiber optic systems connecting Europe, the Middle East, and Asia Pacific regions with Africa.
Apart from providing access to the African market, Omantel's Point of Presence (POP) in Djibouti will help forge new wholesale partnerships with operators and hyperscalers, improve the utilisation of connectivity between Oman and Africa, facilitate better commercial models that will lead to business growth and enable better support for customers with connectivity requests to and from Africa.
Sohail Qadir, vice-president of the wholesale business unit in Omantel, said, "As a global wholesale player, Omantel is always on the lookout for new market opportunities. Our new partnership with Wingu Group's Djibouti Data Center presents us with a great opportunity to solidify our presence in Africa. It will help us attract more customers to connect to and from Africa, resulting in an enhanced customer experience and new business opportunities for Omantel and Djibouti Data Centre. This is indeed another important milestone of fulfilling our wholesale vision: from Oman to the World".
Demos Kyriacou, deputy CEO and chief operating officer at Wingu Group, the owner and operator of Djibouti Data Centre (DDC), commented, "We pride ourselves on creating a strategic gateway to East and Southern Africa. We are pleased to cement this partnership with a prestigious global player like Omantel. A collaboration of this nature will trigger greater connectivity in the region and inspire more global players to collocate in our Djibouti data center. We are very happy that the Djibouti Data Center has cemented itself as a reliable and cost-effective gateway hub to many of the fastest growing markets and service providers in Africa. The interest from such world-class players as Omantel has prompted us to begin construction on a second facility, which will provide, uniquely in Djibouti, our clients with an integrated Cable Landing Stations and carrier-neutral data center".
The partnership is set to open doors to new opportunities in Africa and will further extend Omantel's reach by utilising the cable systems landing in Oman (Salalah) and Djibouti, such as the AAE-1, EIG, MENA as well as a number of new cable systems which will be announced soon.