Fenix International, part of global utility ENGIE, has reached 30,000 Zambian households in nine months after expanding into the country in partnership with telecom MTN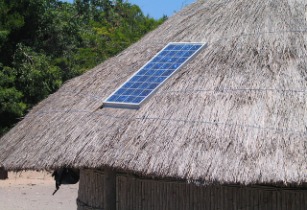 Fenix expanded to Zambia in exclusive partnership with MTN Zambia, part of Africa's largest telecom. (Image source: teresa cotrim/Pixabay)
After establishing a strong base in Uganda, Fenix expanded to Zambia in exclusive partnership with MTN Zambia, part of Africa's largest telecom. Fenix customers use MTN Mobile Money to finance their solar systems, whilst MTN's brand and distribution network to help Fenix to quickly scale across the country.
Lyndsay Handler, CEO of Fenix International, commented, "This marks a great milestone for the entire Fenix Zambia team. ReadyPay Solar Power System is now providing power for clean, bright lights, phone charging, satellite TV and more to over 150,000 people in off-grid Zambian households."
Approximately 12mn Zambians live without access to the electrical grid, representing 75 per cent of the total population. This rises to 95 per cent of rural residents, with people living off-grid primarily relying on candles, kerosene and batteries.
Fenix aims to extend safe, clean and reliable energy to these individuals and the lease-to-own business model makes the systems ultra-affordable to last mile customers.
Fenix's expandable range of solar home systems also provides individual households the flexibility to match their system to their existing energy budget.
Moses Phiri, head of Mobile Money, MTN Zambia, said, "We are exceptionally proud to partner with Fenix. By combining Fenix's quality ReadyPay Solar Power System with MTN Mobile Money, we have brought clean, affordable energy to over 30,000 customers in Zambia."