An estimated US$2bn worth of investments from multinational conglomerate GE (General Electric) will be distributed across Africa in a bid to help the continent achieve sustainable growth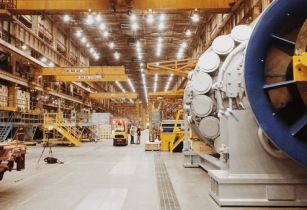 GE will work together with Dangote Industries to support major projects across Africa in industries such as power generation, rail transport and the oil and gas sector. (Image source: General Electric)
The company, who offers appliances, lighting and power systems is set to invest in facility development, skills training and sustainability initiatives across Africa, GE said.
GE is expected to work alongside with industrial conglomerate Dangote Industries and join forces on major projects, including in power generation, rail transport, and the oil and gas sector.
"I am proud of our 100-year history in Africa. Through investments such as our new multi-modal manufacturing facility in Nigeria, Algeria gas turbine manufacturing, and our customer innovation centre in South Africa, we remain a committed partner to Africa's sustainable growth," said chairman and chief executive officer at GE Jeff Immelt.
The investment, which is set to take place in 2018, will mainly focus on building infrastructure, offering localised solutions to customers and capacity building by providing skills training.
Nabil Habayeb, president and chief executive officer of GE Middle East, North Africa & Turkey said, "Together with our regional partners, GE is elevating transformative ideas that have the potential to solve local challenges by lending scale and resources. GE is committed to empowering the communities in which it operates across the continent."