Details of the launch of Glo 1, a high-capacity submarine fibre-optic cable system built to carry data and internet traffic at high speed between Ghana/West Africa and the rest of the world.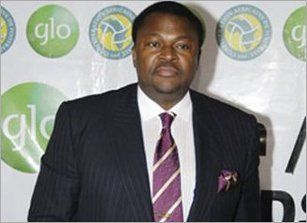 Details of the launch of Glo 1, a high-capacity submarine fibre-optic cable system built to carry data and internet traffic at high speed between Ghana/West Africa and the rest of the world.
The 9,800km long submarine cable network, the first project of its kind to be executed entirely by a single organisation, berthed on the beaches of Osu, in Accra.
The Glo 1 facility has been built with leading technologies backed by the rich expertise of Globacom and Alcatel-Lucent and is set to radically transform the country's communications landscape and afford Ghanaian businesses new opportunities of bridging the digital gap between Ghana and the rest of the world.
Exciting times
Said Dr. Mike Adenuga Jnr, Chairman of Globacom Limited:
"These are exciting times indeed for Ghana and the rest of Africa, as Glo 1 comes in to offer immense opportunities for businesses across our continent and enable them to compete on an equal footing with their counterparts elsewhere in the world. Today, Glo 1 is here in Ghana to deliver transmission capacity which will radically change the country's economic landscape and indeed, that of our sub-region.
"Glo 1 will usher in a new era of prosperity for Ghanaians as its benefits will impact rapidly on the transformation of education, manufacturing, agriculture, health, entertainment and commerce, fuelling the national economy as a whole towards higher productivity and wealth.
"Glo 1's state-of-the-art infrastructure is designed to provide unprecedented high speed internet traffic with cost-effective voice, data, video and e-commerce services across Africa, Europe and the rest of the world. It will carry traffic for Globacom and any other operators intending to lease the service. It will ultimately make telecoms services in Ghana and the entire West African sub-region much faster, more reliable and cheaper for consumers".
2.5 Terabytes per second
Glo 1 runs on a huge capacity, upgradable to up to 2.5 Terabytes per second. Glo 1 will touch three European countries, the United Kingdom, Spain and Portugal and 14 African countries including Ghana, with a dedicated link to the USA.
Glo 1 offers 99.9 per cent uptime reliability, world-class long distance voice, video and data communication services to the African customer and caters for long-term bandwidth requirements for voice and data transmission across the West African sub-region.
The sheer capacity of Glo 1 will stimulate Ghana's communications industry and make it directly responsive to the demands of modern business practices and day-to-day lives – particularly in areas like telecommunication, telemedicine, teleconferencing, disaster management, E-learning, E-banking, Call Centres and the entertainment industry.
Enhanced bandwidth
Said Philippe Dumont, President of Alcatel-Lucent Submarine Networks SAS:
"This submarine cable network enhances the overall telecommunications infrastructure of Globacom who have contributed to pioneering availability of high-speed Internet access and advanced communications services in Africa. This launch further enhances the successful cooperation we have established with Globacom since its inception."
World class roaming
West Africa's bandwidth providers have hitherto retailed bandwidth procured in bulk, which invariably is very expensive. Glo 1 will enable telecoms operators to offer quality services through multiple and high quality direct links to various countries across the globe and will enable such operators to inter-connect with several international networks and leading traffic carriers in the world.
This would result in world class roaming experience for voice and data to subscribers on Glo Mobile and other networks as they travel overseas. Glo 1 will make bandwidth available to all telecom operators, carriers and corporations, connecting them through Globacom's global partnerships to all the major information destinations of the world.
Glo 1 therefore introduces into the Ghanaian market not only a revolutionary telecommunications platform but a more reliable, high-speed internet service so far unmatched in the annals of the telecoms industry in the sub-region.