Information and Communications Technology (ICT) policy makers and experts from 35 countries said that TV broadcasting and broadband can share the same radio spectrum to help address Africa's connectivity problems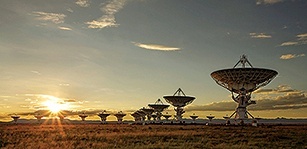 Despite growth of mobile services and broadband access in many parts of Africa, connectivity issues are yet to be addressed across the continent.
The TV White Spaces & Dynamic Spectrum Africa Forum, which took place in Dakar (Senegal), convened more than 100 people comprising ICT regulators, Internet service providers, equipment manufacturers, academics and civil society organisations looking for innovative ways to improve Internet access on the continent.
The event was held by Google, Microsoft, Association for Progressive Communications (APC), AFRINIC and the Internet Society Senegal Chapter.
Wireless communication systems are recent concepts, which can detect interference and switch frequencies to unused wavebands, making much more efficient use of available radio spectrum. Surveys presented at the forum indicated that large swathes of the lower frequency bands allocated to broadcasting in Africa are almost completely unused.
These wavebands, known as TV white space, can reach long distances and provide a low-cost solution for meeting needs for Internet access for people living in remote and rural areas.
Despite the growth of mobile services and broadband access in many parts of the continent, Internet access continues to lag, and last mile access is one of the biggest challenges to increasing access in these regions.
Technologies to improve resource use
Showcased at the forum were successful trials of the technology that have already taken place in South Africa and Kenya (as well as in the US and the UK). The Association for Progressive
Communications (APC) co-organised a successful TV White Space awareness-raising workshop in South Africa in 2011, which helped to encourage the trials in South Africa and Kenya.
"What really impressed me about the forum was the sense of common cause amongst the participants to make better use of radio spectrum," said Mike Jensen, APC's Internet access specialist.
"This has overturned the commonly held view that all radio spectrum is a scarce resource. The forum also provided a venue for showcasing examples in Africa where more innovative use of our spectrum resources can meet some of the immediate connectivity needs in Africa, especially for rural areas. Aside from using these technologies in the TV frequencies, the model can also be used in other wavebands to make more efficient use of all our spectrum resources — a public good that needs to be exploited to the full in order to meet the needs of marginalised members of
our societies."
The major conclusions that emerged from the forum were:
• TV White Spaces are available and underutilised
Using its spectrum database, Google shared a visualisation of available white space in Senegal. There is more than 90 MHz available in Dakar alone, and more across the country spectrum that could be used for broadband.
• Trials show the technology works in practice
Trials in the Kenya, Malawi, Singapore, South Africa, the UK, and the US have demonstrated that broadband can coexist with licensed spectrum holders and provide broadband service. For example, Google,
the eSchools Network, TENET, and the Wireless Association Providers Association have led a TV White Spaces trial to provide broadband to 10 schools in Cape Town. CSIR shared initial results from the trial, which demonstrate that TV White Spaces radios can operate without interfering with TV broadcast. Similarly, in Kenya, a trial in a remote area of the country demonstrated a cost-effective and sustainable business model for Internet access provision by small-scale local entrepreneurs.
• TV White Spaces policy is underway
ICASA, the South African ICT regulator, plans to use the trial outcomes to evaluate possible rules for use of the TV White Spaces. Other regulators showing interest in TV White Spaces for broadband included Nigeria, Senegal and Malawi, where less than nine per cent of the population receives broadcast TV and many channels are left available.
• Radios lower barriers to Internet
Radio manufacturers shared how TV White Spaces radios can talk to a database, which tells the radio which channels are available in a given geography. White space equipment manufacturer Adaptrum shared results of the deployment in Kenya, while Carlson presented its successful deployment in South Africa. Database developers showed how the creation of common standards could help build an ecosystem of devices that works globally.
Two initiatives that APC is discussing with partners to build on the success of the event are a 'Shared Spectrum Alliance' for Africa, which aims to bring together public interest groups to build capacity in advocating for use of shared spectrum for Internet access, and an Open Spectrum Data Initiative, to support ICT regulators in making their radio spectrum allocations publically available (on the Web).
This article originally featured in Communications Africa/Afrique Issue 6 2013