Global telecom giant Viasat has announced the acquisition of Inmarsat for US$7.3mn, a move that is set to boost Viasat's global broadband and narrowband networks including the IoT, delivering superior services in fast-growing commercial and government sectors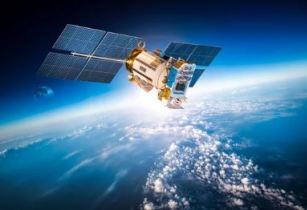 The two companies will create a new global player with the scale and scope to help shape the future of a dynamic and growing industry. (Image source: Adobe Stock)
This architecture will create a framework incorporating the most favourable characteristics of multi-band, multi-orbit satellites and terrestrial air-to-ground systems that can deliver higher speeds, more bandwidth, greater density of bandwidth at high demand locations like airport and shipping hubs and lower latency at lower cost than either company could provide alone.
The deal is expected to close in the second half of 2022, subject to the approval of Viasat stockholders. After this, Viasat is set to operate 19 satellites across the Ka, L and S-bands, with 10 additional spacecraft set for deployment in the next three years.
Speaking about the transaction, Viasat's executive chairman Mark Dankberg said, "Together, we can advance broadband communications and create new hybrid space and terrestrial networks that drive greater performance, coverage, speed, reliability and value for customers. We look forward to welcoming the Inmarsat team into the Viasat family."
"Joining with Viasat is the right combination for Inmarsat at the right time," said Rajeev Suri, CEO of Inmarsat.
"The two companies will create a new global player with the scale and scope to help shape the future of a dynamic and growing industry. The combination will create a strong future for Inmarsat and be well-positioned to offer greater choice for customers around the world, enhanced scope for partners and new opportunities for employees. The industrial logic is compelling and ensures that the U.K. has a strong and sustainable presence in the critical space sector for the long term," Suri added.