PalmPay's enhanced security measures recover over US$677mn in 2023, reinforces commitment to educate users through Monthly Wallet Safety Workshops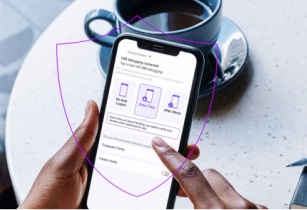 PalmPay's auto-logout feature. (Image source: Palmpay)
According to a recent report by the Financial Institutions Training Centre (FITC) on Fraud and Forgeries in Nigerian banks for Q2, 2023, fraud cases have jumped to 276.98%.
According to Chika Nwosu, managing director and CEO of PalmPay, "With the growing use of digital payment platforms, new risks and concerns emerge for operators and users."
In 2022, PalmPay introduced the Wallet Safety Workshop to ensure the security of user transaction privacy and stable and reliable transactions. This monthly campaign for payment security awareness helps customers improve their overall security knowledge, manage their personal information online, and learn how to spot and avoid e-scammers and fake news.
Since the launch of the workshop, PalmPay has been using online and offline channels, including the app, social media, official website, and printed materials, to publicise and expose examples of social media and telecom fraud, as well as how to spot fraudulent behaviour and necessary steps to take to avoid being trapped.
In the past year, PalmPay has been educating users and the general public on various aspects of cybersecurity knowledge, such as password and devices management, risk identification, phishing, fraud detection, and payment security.
Internally, PalmPay has significantly fortified its security features, aiming to empower users in account protection. The Fintech has taken action against fraudulent accounts through an investigation of internal accounts and has banned thousands of problematic accounts to enhance user account security.
PalmPay is taking its commitment to user security to the next level by integrating liveness detection and facial recognition capabilities into its transaction scenarios, particularly during withdrawals. This security measure ensures a more accurate identification of potential fraudulent activities and unauthorised access, further safeguarding customer accounts.
PalmPay unveiled the new PalmPay Business App, featuring a comprehensive security upgrade. It now integrates advanced features such as liveness detection and facial recognition. The upgraded system verifies if the user's actions are performed by the genuine account holder. Even in cases of telecom fraud where sensitive information like OTP/PIN might have been compromised, the system can use facial recognition to confirm the user's identity, thereby safeguarding customer accounts and financial assets.
"It's impressive that these efforts have led to remarkable financial recovery. In the first seven months of 2023, over US$677mn has been successfully recovered for more than 853,000 users. This achievement highlights our commitment to safeguarding our customers' financial interests and assets," added Nwosu. He urged Nigerians who have not embraced e-wallet to do so because it is secure, convenient and accessible.
The brand commits to keep educating users and the general public on security guidelines both on online and offline channels.