Digital TV penetration in sub-Saharan Africa will add 20mn more subscribers between 2013 and 2020, revealed a new report from Digital TV Research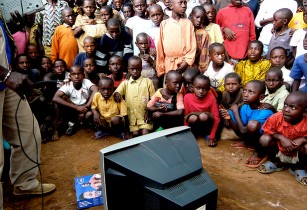 Of the 11.01mn pay TV subscribers at end 2013, 8.50mn were pay satellite TV subscribers. (Image source: Kaigali/Flickr)
According to the report, analogue terrestrial switchover would account for much of this growth, with more than two-thirds of TV homes receiving DTT signals by 2020. Around 28 per cent of TV households will have satellite dishes (pay and FTA combined) in 2020, added the report.
Even though the total number of households with digital TV will top 68mn in 2020, there would be a majority who would still not have access to television sets, stated the report.
Simon Murray, principal analyst at Digital TV Research, said, "This reveals the long-term potential for the region with plenty of growth expected beyond the forecast period. The construction of next generation broadband networks will ensure that satellite TV and DTT will not be the only growth areas."
The report also pointed out that sub-Saharan pay TV revenue will reach US$5.35bn in 2020, up by 69 per cent from US$3.17bn in 2013 and triple the US$1.80bn recorded in 2010.