Russian Satellite Communications Company (RSCC) has signed a partnership agreement with Germany-based Romantis to set up a DTH platform for Africa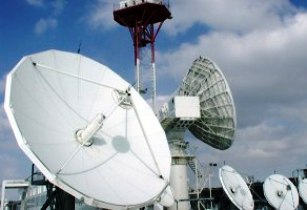 RSCC interacts with the Russian state authorities in the development of information and telecommunications systems for communications and broadcasting. (Image source: RSCC)
According to the agreement, the new direct-to-home (DTH) platform will let the current and the new broadcasters launch and promote their national and regional TV programmes across the continent.
DTH receives satellite programmes through personal dishes in an individual home and does away with the need for the local cable operator.
Yuri Prokhorov, director general of RSCC, said that the DTH platform will use Express-AM6 satellite from RSCC and Vicus-LuxLink's teleport located in Germany.
"When the satellite is commissioned and put into the commercial operation, we are planning to deliver the TV broadcasting services to the African market, which presents a very attractive business platform. The broadcasters will get the ready-made solution to provide such services," added Prokhorov.
Harald Stange, CEO of Romantis, said that the use of Express-AM6 satellite in Europe, the Middle East and Africa will boost the business cooperation between RSCC and Romantis to a new level.
"We appreciate the long-term successful cooperation with RSCC, especially in the field of TV broadcasting, which is a significant part of Romantis' worldwide business activities," added Stange.