MTN Zambia has entered into partnership with Zambia National Broadcast Corporation (ZNBC) to broadcast the Brazil 2014 FIFA World Cup finals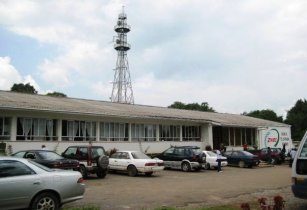 Zambia will partner with ZNBC to broadcast 64 matches live in Africa. (Image source: Kitwe)
Chief marketing officer, Clement Asante, stated during the issuing of the cheque at the Mass Media Complex in Lusaka that MTN Zambia will bring the excitement of the forthcoming world cup to football fans in Zambia.
The partnership will see the national broadcaster broadcast all the 64 matches live from the 12th June to 13th July, MTN Zambia said. 
"Football is Zambia's number one passion and over the years we have demonstrated leadership in supporting the game to benefit customers and the nation at large. It is against this backdrop that we are happy to be partnering with ZNBC, for the live transmission of these games from Brazil," Asante said.
Asante stated although Zambia was not represented at the World Cup finals,  the mobile service provider will continue to support country's football at various levels. 
"Our quest to see Zambian football rise to the highest level is strong and we are happy to announce that soon we will be unveiling a new initiative aimed at capturing soccer talent at grassroots level," Asante stated.