Standard Chartered Bank (SCB) has introduced 130 currencies to its online service in parts of Africa, enabling more efficient global trade relationships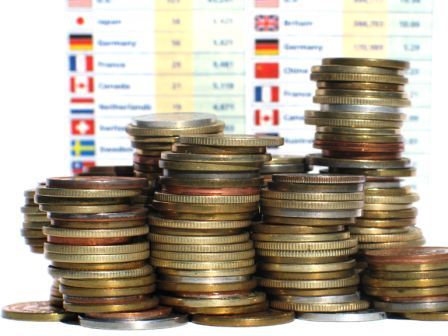 The newly-introduced exchange service helps to cut the costs of currency conversion. (Image source: Sanja Gjenero)
The online banking foreign exchange service, which is available in Zambia, Botswana, and Uganda, was created with the intention of cutting client's costs of currency conversions and preventing the inherent risks associated with fluctuating currency rates.
A recently issued statement by SCB said, "This added advantage lets clients access international trade currencies at a touch of a button within the bank's secure online banking platform, Straight2Bank, ultimately making currency payments for Africa-Asia and intra-Africa trade relationships faster and executed in a currency of choice,"
The development arose from ongoing African international trade developments, such as Botswana's growing business with both the European Union, which more than tripled from 2010 to 2011, and China, which increased five-fold between 2007 and 2011.
Moreover, Zambia's top trading partners are Switzerland, South Africa, China, and the Democratic Republic of Congo, with trade volumes for Asia increasing 20-fold since 2004.
Uganda has experienced enhanced trade growth with China, expanding from US$800,000 in 2002 to a total of $43 million in 2011.
SCB global head of corporate cash and trade product management, Ashutosh Kumar, said, "This value-added service that we have introduced to our clients is a demonstration of our commitment to enable the burgeoning trade-flow between our clients in Africa and the rest of the world."
SCB head of transaction banking for Zambia, Muyunda Munyinda, added, "We look forward to extending this capability to our other African markets."
Nawa Mutumweno