An interesting reflection on the speed with which economies such as Africa are embracing modern communications was highlighted at the ITU Telecom World conference.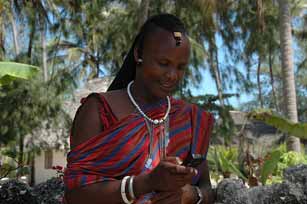 It was reported that mobile phone penetration in developing countries was now at the level of that reached by leading Western economies such as Sweden less than ten years ago.
Yet the global broadband divide, for example, remains wide with only one fixed subscriber for every 1,000 people in Africa, compared to 200 subscribers for every 1,000 in Europe. A major hurdle in the expansion of such services remains that of affordability, as according to ITU analysis, the relative price for ICT services more broadly is still the highest in Africa, the region with the lowest income levels.
A supply/demand disconnect
Today, Africa is nearly as urbanised as China and has as many cities of one million people as Europe, yet the telecoms environment across the continent could perhaps best be described as emerging.
In more developed African economies such as South Africa, Egypt and Tunisia levels of investment in fixed and mobile infrastructures have resulted in markets which look very similar to their European counterparts. This contrasts with other parts of Africa with very limited fixed infrastructures, which have started to see GSM and mobile operators deliver essential services.
Yet for businesses looking to expand into such emerging markets, they anticipate and expect to receive communications services that are similar to those in more established trading geographies such as Europe, the USA or Asia.
As a consequence, there is a clear disconnect between what is being delivered across Africa and what customers are increasingly demanding. This is evidenced both in the requirement for a seamless mobile service across all markets in Africa and the provision of a consistent telecoms experience, whether fixed or mobile, voice or data services, across the customer's user community.
This is not simply about price and bundling across neighbouring countries. Providing a consistent tariff environment is only one part of a broader need for a common suite of products available in those countries where the business currently operates or has plans to enter. So, just as a business expects to be able to use a laptop or other mobile device with a standardised set of applications, supported by a common tariff and managed consistently across its European operation, it aims to replicate this, for example, in the Congo, Tanzania or Ghana.
Further, the business wants to measure and monitor usage and associated costs and have the ability to report across its entire footprint. Typically this is no longer just about the provision of voice mobility but also the growing availability of data services and, most importantly, the convergence of the organisation's total telecoms provision, including fixed and mobile services.
Consistency, simplification, innovation
In short, there are three gaps, or opportunities, which have emerged as part of this disconnect. First, there needs to be consistency at a product, device and service layer level across any combination of geographies. Second, the business wants a simplified service, with fixed and mobile, voice and data brought together for supply via a much smaller network of providers.
Last, but by no means least, companies want communications to drive innovation while following best practice policies and processes established elsewhere in the organisation and enable them to build new markets anywhere in the African sub-continent.
Clearly there are a number of technical, commercial and regulatory hurdles to be addressed in order to deliver solutions which can meet these imperatives. Yet both generally and in specific vertical sectors such as banking and pharmaceuticals, work is well underway to overcome these challenges, in order to deliver an integrated communications response.
A managed service
So what should a best practice solution incorporate, in order to provide a level of communications delivery consistent with the rest of a multi-national business's operation?
Underpinning any solution are a number of 'hygiene factors' which are essential in enabling the business to operate effectively within existing or new markets.
As part of this, the service provider must recognise that the starting point is to serve not their footprint but that of the customer.
Secondly, there is an explicit need to monitor and report usage. This forms part of basic cost control that customers expect providers to support but is also about effective use and deployment of such services.
Finally customers expect the provision of services, whether they are devices, tariffs or supporting processes such as ordering and supply, to be consistent, standardised and replicable.
It is also important that any service provider can offer mobility which can overlay any existing fixed telephony provision, while bringing these together in a single managed environment.
The solution should similarly support delivery with high level Service Level Agreements. It should also provide reporting across a single platform, for example via an integrated expense management-type system.
As demanding as such requirements may be, in one sense they are simply the start point for the real delivery value adds the business needs from its communications partner. Just as in the rest of the customer's operation, the key to success is providing a service that can proactively drive innovation and growth in under-developed markets. For it is only by doing this that the business can itself provide a truly differentiated service and so achieve competitive advantage.
Taken together, the demands of the customer dictate an effective managed service, in which a third party provider takes control of the business's communications requirements across mobile and fixed, voice and data environments. In taking such a holistic approach, the service provider will include full vendor management, using other specialist providers in individual countries where required and best practice lessons learned in other markets.
With a strong managed services agreement in place on a single platform, the provider will be able to deliver on all other aspects of the customer's commercial, product and service requirements.
Here and now
Though this concept of managed fixed and mobile services across Africa may seem hard to achieve, it is in fact a realistic goal, already operating with a number of multi-national businesses.
At a time when Africa has already started to witness a move towards market rationalisation in telecommunications, the concept of the managed network will become increasingly central to the provision of high quality, cost-effective products and services. This is likely to prove more effective and cost-efficient than creating internal telecoms departments similar to those which still exist in Europe or the USA.
For example, the telecoms environment in Africa today is strongly centred on national markets, with few services or products replicated across multiple geographies. From a provider and customer perspective the key to successfully providing an effective managed service will be how broadly available services are across the sub-continent, rather than simply the depth of provision within individual countries.
At the same time, in handing over to a specialist third-party provider the complex management of issues surrounding the delivery of effective telecommunications, the customer benefits from being able to get on with its core business.
By Stevan Hoyle, sales director Asia and Sub Saharan Africa, Vodafone Global Enterprise