Africa Data Centres, a business of Cassava Technologies, a pan-African technology group, has announced it is now offering remote peering through its partnership with INX-ZA, further advancing the data centre giant's development in sub-Saharan Africa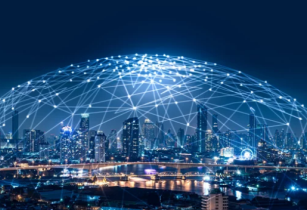 INX-ZA is a division of the Internet Service Providers' Association (ISPA) of South Africa and operates a fully neutral, community-run Internet exchange point in South Africa. (Image source: Adobe Stock)
In essence, remote peering is peering at an Internet Exchange without the requirement of being physically present. Customers can use any Network Service Provider's infrastructure to reach the IXPs, so they do not need to invest in any extra equipment.
INX-ZA is a division of the Internet Service Providers' Association (ISPA) of South Africa and operates a fully neutral, community-run Internet exchange point in South Africa. Through this partnership, it has been bringing free peering from any of Africa Data Centres facilities to INX-ZA's Johannesburg Internet Exchange (JINX), the oldest IXP in the country, as well as its Cape Town Internet Exchange (CINX).
Moreover, remote peering makes multi-region peering more accessible, efficient, and simple to manage because Africa Data Centres has more Internet Exchanges at its facilities than any other colocation provider on the continent.
"Bringing remote peering to the table is just one more way Africa Data Centres is helping customers reap the benefits of peering at INX-ZA without having to build and manage their infrastructure in Europe," commented Tesh Durvasula, CEO of Africa Data Centres.
He explains that instead of setting up a point of presence to access internet exchanges, customers can now connect directly to them using existing infrastructure. "Having this ability not only reduces capital expenditure and complexity. Deployments can be achieved in a matter of minutes rather than months."
There are many other benefits too, stated Durvasula. "By using a remote peering provider or organisations in every industry can add scalable bandwidth capacity on flexible terms to access a wide range of IXs. The company in question will still need its own autonomous systems number in order to peer with other members but will maintain full control over peering and routing policies."
The introduction of remote peering, he says, lays the groundwork for more businesses to peer at IXs around the world. "It is a faster and more cost-effective way to access a wide range of IXPs, reducing the number of suppliers and general network costs. Connectivity can be managed simply, without the expense of purchasing physical port or having to deploy equipment at each exchange point."
Connecting to both JINX and CINX will enable carriers, ISPs and other entities to peer in a free and simplified manner. Africa Data Centres' customers will continue to deal with INX-ZA on a technical and community level, and we will act as the conduit which enables this.
Africa Data Centres has supported INX-ZA and its model of community-run distributed IXPs for many years by acting as hosts to them in Johannesburg and Cape Town.