Ericsson and Swisscom, the leading telecommunications provider in Switzerland, have stepped up their 5G technology by accomplishing Europe's first end-to-end, multivendor 5G Non-Standalone (NSA) data call on 3.5 GHz band in Burgdorf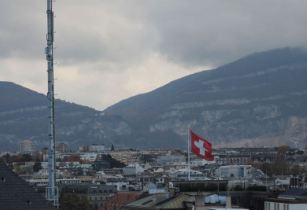 5G network in Switzerland has commenced with Swisscom targeting to offer 5G access in selected areas by the end of 2018. (Image source: Ericsson)
The end-to-end 5G data call was made over Swisscom's 3GPP-compliant network using Ericsson Radio System radio, baseband and transport solutions, as well as the Ericsson Cloud Packet Core operated on a system-verified Ericsson NFVi solution. Data transmissions were carried out using Intel's Mobile Trial Platform (MTP) device and Swisscom's 5G-subscribed SIM card.
Swisscom aims to be the first mobile operator in Switzerland to offer 5G services, pending the definitive outcome of commercial spectrum in the country. The operator plans to roll out 5G services in selected locations by end of 2018.
Heinz Herren, chief information officer and chief technical officer at Swisscom, said, "The experience that Swisscom gains with the 5G network in Burgdorf are very important for our coming launch of 5G services."
Fredrik Jejdling, executive vice-president and head of business area networks at Ericsson, commented, "We've raised the bar on our strategic partnership with Swisscom with these new milestones. By achieving an end-to-end data call on the 3.5GHz band and kick-starting the 5G network rollout, we are helping Swisscom bring 5G services quicker to its customers. Access to new technologies will prepare industries for 5G use cases that will benefit the whole of Switzerland."
Swisscom and Ericsson demonstrated end-to-end network slicing on Ericsson's 4G and 5G network solutions at Mobile World Congress 2018. In November 2017, Swisscom selected Ericsson as strategic supplier for Gigabit LTE and 5G.