Radio Algérienne has announced it will extend its use of NETIA's Radio-Assist™ automation software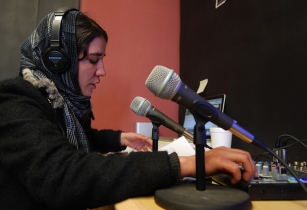 NETIA says its software allows radio stations to be run from laptops. (Image source: ResoluteSupportMedia/Flickr)
The technology, which NETIA said enables users to streamline operations by standardising processes and improving communications, is already used by the radio network at five national and 15 regional sites across the country.
Radio-Assist was installed at the current sites in 2011 and the planned extension will see the software rolled out across a further 13 regional sites by the end of 2015.
The media software provider said the move will allow more of Radio Algérienne's network to utilise new features such as a lightweight broadcast solution which provides operators with flexibility by enabling stations to be run using laptops.
"We have worked closely with Radio Algérienne through its growth and transition to digital, and we look forward to completing yet another major step forward in terms of technical capabilities," said Thierry Gandilhon, managing director at NETIA. "Our Radio-Assist radio automation software has been engineered and refined to support smart scaling in accordance with the user's requirements, and we are pleased to be helping Radio Algérienne make the most of the solution to improve production and broadcast workflows, as well as the overall quality of its aired programming."
Radio Algérienne is a public broadcaster operating dozens of channels across the North African country in several languages, including Arabic and French.